Shout
Tears for Fears
23 hours ago
Every Little Kiss
Bruce Hornsby & The Range
23 hours ago

I'm So Excited
The Pointer Sisters
23 hours ago
Don't You Want Me
The Human League
23 hours ago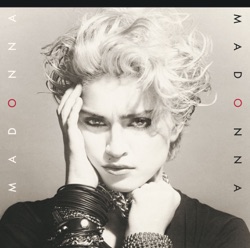 Borderline
David Guetta & Madonna
23 hours ago
Tempted
Squeeze
23 hours ago
You Spin Me Round
Dead or Alive
23 hours ago
She Bop
Cyndi Lauper
23 hours ago
Smooth Criminal
Michael Jackson
23 hours ago
Hungry Heart
Bruce Springsteen
23 hours ago
Se mer
The Big 80s Station direkte
Playing The Big Hits From The Big City!
The Big 80s Station is an online radio channel that live streams globally and 24/7 the greatest hits that defined the 80s, selected by radio personalities from that decade. The channel is part of Big Sticks Broadcasting Corporation, a NY based media consultant for radio.
Frekvenser The Big 80s Station
New York City: Online
Topp Sanger
Siste 7 dager:
1. Corey Hart - Sunglasses at Night
2. Modern English - I Melt With You
3. Taco - Puttin' On The Ritz
4. Depeche Mode - People Are People
5. Level 42 - Something About You
6. Devo - Whip It
7. Scritti Politti - Perfect Way
8. Big Country - In a Big Country
9. The Buggles - Video Killed the Radio Star
10. Thompson Twins - Doctor! Doctor!
Siste 30 dager:
1. Depeche Mode - People Are People
2. A Flock of Seagulls - I Ran (So Far Away)
3. Nena - 99 Luftballons
4. Escape Club - Wild Wild West
5. Scritti Politti - Perfect Way
6. Level 42 - Something About You
7. Naked Eyes - Promises Promises
8. Modern English - I Melt With You
9. The Psychedelic Furs - Love My Way
10. Devo - Whip It
Kontakt
Sosiale nettverk
Del på
Kommentarer