April Maathathil (feat. Deva & Vairamuthu)
Unni Krishnan
23 hours ago
Down Under
Men At Work
23 hours ago
Every Rose Has Its Thorn
Poison
23 hours ago
One Of These Days (Live) [2018 Remaster]
Pink Floyd
23 hours ago
Let's Go Round Again
Average White Band
23 hours ago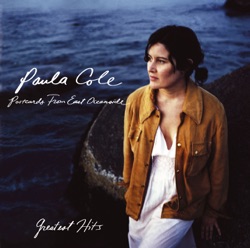 I Don't Want to Wait
Paula Cole
23 hours ago
Do It (To Me One More Time)
Filip Verdick
23 hours ago
Missing (Todd Terry Club Mix)
Everything But the Girl
23 hours ago
867-5309/Jenny
Tommy Tutone
23 hours ago
Separate Ways (Worlds Apart)
Journey
23 hours ago
Se mer
80s 90s Hits Radio direkte
80s 90s Hits Radio is an online radio station specialized in the greatest Pop music hits from these decades. It live streams 24/7 worldwide and its music repertoire includes the hits from various countries and languages.
Kategorier:&nbsp
90s, 80s, 70s
Topp Sanger
Siste 7 dager:
1. Def Leppard - Pour Some Sugar On Me
2. Men At Work - Down Under
3. Peter Murphy - Cuts You Up
4. Bruce Springsteen - Born In the U.S.A.
5. Breathe - How Can I Fall?
6. Everything But the Girl - Missing (Todd Terry Club Mix)
7. Nena - 99 Red Balloons (Club Mix)
8. Men Without Hats - Pop Goes The World
9. Lex DeAzevedo - Too Late for Goodbyes
10. Hot Chocolate - You Sexy Thing (7'' Version)
Siste 30 dager:
1. Def Leppard - Pour Some Sugar On Me
2. Peter Murphy - Cuts You Up
3. Bonnie Tyler - Holding Out for a Hero
4. Men At Work - Down Under
5. Glenn Frey - The One You Love
6. Diana King - Shy Guy
7. Everything But the Girl - Missing (Todd Terry Club Mix)
8. Diesel - Sausolito Summernight
9. Nena - 99 Red Balloons (Club Mix)
10. Opus - Live Is Life
Kontakt
Del på
Kommentarer