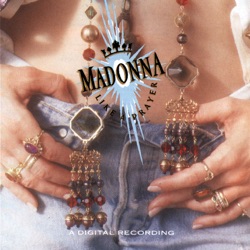 Cherish
David Guetta & Madonna
23 hours ago
Opposites Attract
Paula Abdul
23 hours ago

Just Can't Get Enough
Depeche Mode
23 hours ago
Forever Now
Cold Chisel
23 hours ago
Down Under
Men At Work
23 hours ago
Greatest Love of All
Whitney Houston
23 hours ago
Sledgehammer
Peter Gabriel
23 hours ago
Maneater
Daryl Hall & John Oates
23 hours ago
It's A Miracle (Live)
Culture Club
23 hours ago
St. Elmo's Fire
John Parr
23 hours ago
Se mer
Totally Radio 80s direkte
Just for Hits & Giggles
Totally Radio 80's is a Australian digital radio station owned and operated by Totally Media. Best known for musical genres such as 80s.
Kategorier:&nbsp
80s, Oldies
Frekvenser Totally Radio 80s
Adelaide: Online
Ballarat: Online
Brisbane: Online
Byron Bay: Online
Canberra: Online
Darwin: Online
East Ipswich: Online
Gold Coast: Online
Hobart: Online
Melbourne: Online
Newcastle: Online
North Ipswich: Online
Perth: Online
Sydney: Online
Toowoomba: Online
Wollongong: Online
Se mer
Topp Sanger
Siste 7 dager:
1. Rocky Burnette - Tired of Toein' the Line
2. Rod Stewart - Young Turks
3. Jenny Morris - She Has to Be Loved
4. Howard Jones - Like to Get to Know You Well
5. AC/DC - Rock and Roll Ain't Noise Pollution
6. Peter Gabriel - Sledgehammer
7. Elton John - I Guess That's Why They Call It the Blues
8. Owen Paul - My Favourite Waste of Time
9. Soft Cell - Tainted Love
10. Grandmaster Flash & The Furious Five - The Message
Siste 30 dager:
1. Rocky Burnette - Tired of Toein' the Line
2. Matthew Wilder - Break My Stride
3. The Black Sorrows - Chained to the Wheel
4. Freeez - I.O.U.
5. Icehouse - Crazy
6. Howard Jones - Like to Get to Know You Well
7. AC/DC - Rock and Roll Ain't Noise Pollution
8. The Go-Betweens - Streets of Your Town
9. Peter Gabriel - Sledgehammer
10. ABC - Poison Arrow
Kontakt
E-post:&nbsp
onair@totallyradio.com.au
Sosiale nettverk
Del på
Kommentarer