Warm Breeze
Wolfgang Haffner
23 hours ago
Still Euge (feat. Chuck Loeb)
Euge Groove
23 hours ago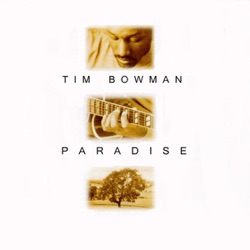 7 Free
Tim Bowman
23 hours ago
Forbidden Love
Brian Culbertson
23 hours ago
Kaleidoscope (Cake Mix 2019)
Chris Standring
23 hours ago
Tequila Moon
Jessy J
23 hours ago
Have You Heard?
Jeff Golub
23 hours ago
Say You Will
Dancing Fantasy
23 hours ago
Your Sweet Smile
Gregg Karukas
23 hours ago
Spooky
Marc Antoine
23 hours ago
Se mer
101 SMOOTH JAZZ direkte
The best smooth jazz mix
101 Smooth Jazz Radio is an online radio station that offers listeners a selection of the best instrumental smooth and mellow jazz music. The station live streams worldwide 24/7, without geographical restrictions.
Kategorier:&nbsp
Easy Listening, Smooth Jazz, Jazz
Frekvenser 101 SMOOTH JAZZ
Denver: Online
Los Angeles: Online
Miami: Online
New York City: Online
Topp Sanger
Siste 7 dager:
1. Jeff Golub - On the Beach
2. Tim Bowman - 7 Free
3. Euge Groove - Still Euge (feat. Chuck Loeb)
4. Kool&Klean - Southern Voice
5. Richard Elliot - Elegant People
6. Eric Essix - For Real
7. Avenue Blue - Seventh Heaven (feat. Jeff Golub)
8. Earl Klugh - Ocean Blue
9. Joe McBride - Lake O' the Pines
10. Bob Mamet - Greenstreet
Siste 30 dager:
1. Jeff Golub - On the Beach
2. Tim Bowman - 7 Free
3. Euge Groove - Still Euge (feat. Chuck Loeb)
4. Marion Meadows - Show Me Show Me
5. Yulara - Flyin' High
6. Ben Tankard - Goodness Gracious (feat. Take-6)
7. Acoustic Alchemy - Catalina Kiss
8. Doc Powell - We'll Make It Last
9. Bennett B. - Buenos Aires
10. Richard Elliot - Elegant People
Kontakt
Sosiale nettverk
Del på
Kommentarer