Love Yourself
Justin Bieber
23 hours ago
Never Gonna Not Dance Again
P!nk
23 hours ago
Break My Heart
Dua Lipa
23 hours ago
2 Be Loved (Am I Ready)
Lizzo
23 hours ago
Pointless
Lewis Capaldi
23 hours ago
Spectrum (Say My Name) [Calvin Harris Remix]
Florence + The Machine
23 hours ago
Where Is The Love?
Black Eyed Peas with James Brown
23 hours ago
It's Not Right But It's Okay
Whitney Houston
23 hours ago
Mr. Brightside
The Killers
23 hours ago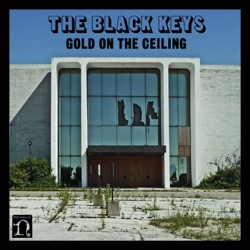 Gold On the Ceiling
The Black Keys
23 hours ago
Se mer
Hits Radio Manchester direkte
Across the UK
Hits Radio is a national digital radio station that broadcasts nationally on Digital One DAB from studios at Greater Manchester. Just like its sister stations absolute, magic, kiss, jazz fm and scala radio it is also owned and operated by Bauer Radio.
Was launched on 1 April 2003 and until today it continues to play Pop and Contemporary hits radio.
Kategorier:&nbsp
Top 40, Pop Music
Frekvenser Hits Radio Manchester
Manchester: DAB
Tidsplan
| Tid | Program |
| --- | --- |
| 00:00 - 01:00 | Jennie Longdon |
| 01:00 - 06:00 | John Isherwood |
| 06:00 - 10:00 | Hits Radio Breakfast with Fleur East, Greg & James |
| 10:00 - 13:00 | Mike Toolan |
| 13:00 - 16:00 | Sarah-Jane Crawford |
| 16:00 - 19:00 | Wes Butters |
| 19:00 - 22:00 | Jordan Lee |
| 22:00 - 00:00 | Jennie Longdon |
| Tid | Program |
| --- | --- |
| 00:00 - 01:00 | Jennie Longdon |
| 01:00 - 06:00 | John Isherwood |
| 06:00 - 10:00 | Hits Radio Breakfast with Fleur East, Greg & James |
| 10:00 - 13:00 | Mike Toolan |
| 13:00 - 16:00 | Sarah-Jane Crawford |
| 16:00 - 19:00 | Wes Butters |
| 19:00 - 22:00 | Jordan Lee |
| 22:00 - 00:00 | Jennie Longdon |
| Tid | Program |
| --- | --- |
| 00:00 - 01:00 | Jennie Longdon |
| 01:00 - 06:00 | John Isherwood |
| 06:00 - 10:00 | Hits Radio Breakfast with Fleur East, Greg & James |
| 10:00 - 13:00 | Mike Toolan |
| 13:00 - 16:00 | Sarah-Jane Crawford |
| 16:00 - 19:00 | Wes Butters |
| 19:00 - 22:00 | Jordan Lee |
| 22:00 - 00:00 | Jennie Longdon |
| Tid | Program |
| --- | --- |
| 00:00 - 01:00 | Jennie Longdon |
| 01:00 - 06:00 | John Isherwood |
| 06:00 - 10:00 | Hits Radio Breakfast with Fleur East, Greg & James |
| 10:00 - 13:00 | Mike Toolan |
| 13:00 - 16:00 | Sarah-Jane Crawford |
| 16:00 - 19:00 | Wes Butters |
| 19:00 - 22:00 | Jordan Lee |
| 22:00 - 00:00 | Jennie Longdon |
| Tid | Program |
| --- | --- |
| 00:00 - 01:00 | Jennie Longdon |
| 01:00 - 06:00 | John Isherwood |
| 06:00 - 10:00 | Hits Radio Breakfast with Fleur East, Greg & James |
| 10:00 - 13:00 | Mike Toolan |
| 13:00 - 16:00 | Sarah-Jane Crawford |
| 16:00 - 19:00 | Wes & Gemma |
| 19:00 - 23:00 | Scott Clarke |
| 23:00 - 00:00 | Hits Radio Weekend |
| Tid | Program |
| --- | --- |
| 00:00 - 01:00 | Hits Radio Weekend |
| 01:00 - 06:00 | Harry Benjamin |
| 06:00 - 09:00 | Adam Inker |
| 09:00 - 12:00 | Saturday Mornings with Fleur East, Greg and James |
| 12:00 - 16:00 | Alex James |
| 16:00 - 19:00 | Steve Furnell |
| 19:00 - 23:00 | Scott Clarke |
| 23:00 - 00:00 | Hits Radio Weekend |
| Tid | Program |
| --- | --- |
| 00:00 - 01:00 | Jennie Longdon |
| 00:00 - 01:00 | Hits Radio Weekend |
| 01:00 - 06:00 | Harry Benjamin |
| 06:00 - 09:00 | Mike Toolan |
| 09:00 - 12:00 | Wes & Sheree |
| 12:00 - 16:00 | Alex James |
| 16:00 - 19:00 | The UK Chart Show |
| 19:00 - 22:00 | Greg Burns |
| 22:00 - 00:00 | Jennie Longdon |
Topp Sanger
Siste 7 dager:
1. The Black Keys - Gold On the Ceiling
2. Miley Cyrus - Flowers
3. Marc Vickers - One Love
4. P!nk - TRUSTFALL
5. Taylor Swift - Anti-Hero
6. Lewis Capaldi - Forget Me
7. Cian Ducrot - I'll Be Waiting
8. Lewis Capaldi - Pointless
9. P!nk - Never Gonna Not Dance Again
10. Dermot Kennedy - Kiss Me
Siste 30 dager:
1. Paul Emanuel - Sweet Sunset
2. Marc Vickers - One Love
3. Miley Cyrus - Flowers
4. Ramones - Blitzkrieg Bop (2016 Remaster)
5. Lewis Capaldi - Forget Me
6. Lizzo - 2 Be Loved (Am I Ready)
7. Taylor Swift - Anti-Hero
8. Lewis Capaldi - Pointless
9. Cian Ducrot - I'll Be Waiting
10. Ed Sheeran - Celestial
Relaterte podcaster
Kontakt
Adresse:&nbsp
Castle Quay Castlefield Manchester M15 4PR
Telefon:&nbsp
0161 288 5000
E-post:&nbsp
feedback@hitsradio.co.uk
Sosiale nettverk
Del på
Kommentarer