Totally Radio 70s direkte
Totally Radio 70s direkte
If You Leave Me Now
Chicago
23 hours ago

Thunder In My Heart
Leo Sayer
23 hours ago
China Grove (2016 Remastered)
The Doobie Brothers
23 hours ago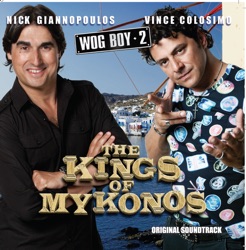 Born to Be Alive
Patrick Hernandez
23 hours ago
Don't Stop 'Til You Get Enough
Michael Jackson
23 hours ago
Livin' Thing
Electric Light Orchestra
23 hours ago
I Am Pegasus
Ross Ryan
23 hours ago
Dirty Deeds Done Dirt Cheap
AC/DC
23 hours ago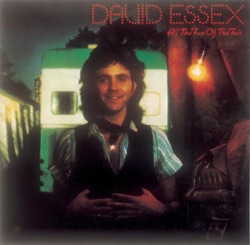 Hold Me Close
David Essex
23 hours ago
Lady Marmalade
LaBelle
23 hours ago
Se mer
Totally Radio 70s direkte
Just for Hits & Giggles
Totally Radio 70's is a Australian digital radio station owned and operated by Totally Media. Best known for musical genres such as 70s and oldies.
Kategorier:&nbsp
Oldies, 70s
Frekvenser Totally Radio 70s
Adelaide: Online
Brisbane: Online
Canberra: Online
Darwin: Online
Gold Coast: Online
Hobart: Online
Melbourne: Online
Perth: Online
Sydney: Online
Se mer
Topp Sanger
Siste 7 dager:
1. Gary Numan - Cars
2. Don McLean - American Pie
3. America - Ventura Highway
4. Frankie Valli & The Four Seasons - December, 1963 (Oh, What a Night)
5. Gary Numan - Are 'Friends' Electric?
6. Electric Light Orchestra & Olivia Newton-John - Let Me Be There
7. Tee Set - Ma Belle Amie
8. Gloria Gaynor - Never Can Say Goodbye
9. Earth, Wind & Fire - Boogie Wonderland
10. Dragon - April Sun In Cuba
Siste 30 dager:
1. Gary Numan - Cars
2. Peter Frampton - Show Me the Way
3. The Kinks - Lola
4. T. Rex - Metal Guru
5. The Clash - London Calling
6. Paper Lace - The Night Chicago Died
7. David Essex - Hold Me Close
8. Village People - YMCA
9. Michael Jackson & The Jacksons - Shake Your Body (Down To the Ground)
10. Amii Stewart - Knock On Wood
Kontakt
E-post:&nbsp
onair@totallyradio.com.au
Sosiale nettverk
Del på
Kommentarer