Who Can It Be Now?
Men At Work
1615176758
Who's Johnny
El DeBarge
1615176500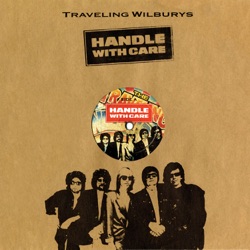 Handle With Care
The Traveling Wilburys
1615176324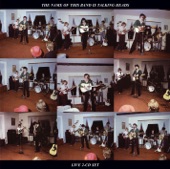 Take Me to the River
Talking Heads
1615175816
I Found Someone
Cher
1615175588
Silent Running
Mike & The Mechanics
1615175288
Diamonds (feat. Janet Jackson)
Herb Alpert
1615175037
Invisible Touch
Genesis
1615174822
Papa Don't Preach
David Guetta & Madonna
1615174522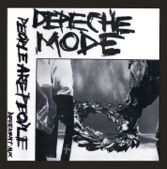 People Are People
Depeche Mode
1615174339
Se mer
The Big 80s Station direkte
Playing The Big Hits From The Big City!
The Big 80s Station is an online radio channel that live streams globally and 24/7 the greatest hits that defined the 80s, selected by radio personalities from that decade. The channel is part of Big Sticks Broadcasting Corporation, a NY based media consultant for radio.
Frekvenser The Big 80s Station
New York City: Online
Se mer
Topp Sanger
Siste 7 dager:
1. Big Lo$ - 80s Band
2. ABC - Be Near Me
3. Erasure - Chains of Love
4. Nu Shooz - I Can't Wait (Unplugged)
5. Corey Hart - Sunglasses At Night
6. Nena - 99 Luftballons
7. A Flock of Seagulls - I Ran (So Far Away)
8. Real Life - Send Me an Angel
9. New Order - Bizarre Love Triangle
10. Scritti Politti - Perfect Way
Siste 30 dager:
1. Big Lo$ - 80s Band
2. Erasure - Chains of Love
3. Real Life - Send Me an Angel
4. Talk Talk - It's My Life
5. Depeche Mode - People Are People
6. ABC - Be Near Me
7. Nu Shooz - I Can't Wait (Unplugged)
8. A Flock of Seagulls - I Ran (So Far Away)
9. Modern English - I Melt With You
10. New Order - True Faith
Kontakt
Nettsted:&nbsp
thebig80sstation.com/
Adresse:&nbspBig Sticks Broadcasting Corporation 131 Waterford Road Island Park, NY 11558 USa
Telefon:&nbsp516) 960-2737
E-post:&nbsprequests@thebig80sstation.com
Sosiale nettverk
Del på
Kommentarer