Please
Chris Isaak
1618355408
You Could Be Mine
Guns N' Roses
1618355083
Mercedes Boy
Pebbles
1618354761
Lady In Red
Chris de Burgh
1618354527
If I'd Been the One
38 Special
1618354318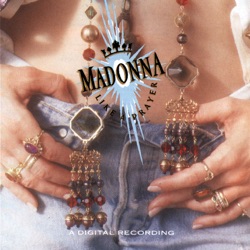 Keep It Together
David Guetta & Madonna
1618353600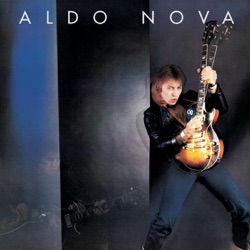 Fantasy
Aldo Nova
1618353082
Parents Just Don't Understand
DJ Jazzy Jeff
1618352356
Footloose
Kenny Loggins
1618352132
Juke Box Hero
Foreigner
1618351871
Se mer
Back To The 80's Radio direkte
Back To The 80's Radio is an online radio channel that live streams globally 24/7 the greatest hits from the 80s. With a logo design that reminiscent of the 80s' blockbuster Back To the Future, the channel takes the listeners down memory lane in a nostalgic journey through the songs that defined the decade.
Back to the 80's Radio is part of Heartbeat of Flagler, a network of radio stations based in Florida.
Frekvenser Back To The 80's Radio
Palm Coast: Online
Se mer
Topp Sanger
Siste 7 dager:
1. Nu Shooz - I Can't Wait (Unplugged)
2. Mr. Mister - Kyrie
3. The Brothers Johnson - Stomp!
4. John Cougar-Mellencamp - Jack & Diane (Remastered)
5. Michael Jackson - I Just Can't Stop Loving You
6. Men At Work - Down Under
7. Loverboy - The Kid Is Hot Tonight
8. Billy Idol - Eyes Without a Face
9. Cutting Crew - (I Just) Died In Your Arms
10. Mr. Mister - Is It Love
Siste 30 dager:
1. Mr. Mister - Kyrie
2. Billy Idol - Eyes Without a Face
3. Men At Work - Down Under
4. John Cougar-Mellencamp - Jack & Diane (Remastered)
5. Juice Newton - Queen of Hearts
6. 38 Special - If I'd Been the One
7. Alice Cooper - Clones (We're All)
8. Nu Shooz - I Can't Wait (Unplugged)
9. David Lee Roth - California Girls
10. Duran Duran - Hungry Like the Wolf
Kontakt
Nettsted:&nbsp
www.heartbeatofflagler.com/
Adresse:&nbsp7 Campbell Ct, Palm Coast, FL 32137, USA
Telefon:&nbsp(386) 445-5564
E-post:&nbspheartbeatofflagler@hughes.net
Sosiale nettverk
Del på
Kommentarer