Gonna make you sweat [Mixed]
C&C Music Factory
1611383351
Prisoner of Society
The Living End
1611383127
Go West
Pet Shop Boys
1611382825
Lovefool
The Cardigans
1611382630
Praise You
Fatboy Slim
1611382361
Wannabe
Spice Girls
1611382165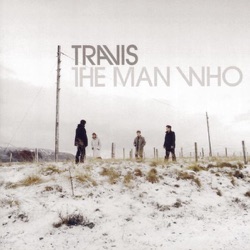 Why Does It Always Rain On Me?
Travis
1611381658
Fading Like a Flower (Every Time You Leave)
Roxette
1611381448
Take This Heart
Richard Marx
1611381191
Itchycoo Park
M People
1611380935
Se mer
Totally Radio 90s direkte
Totally Radio 90's is a Australian digital radio station owned and operated by Totally Media. Best known for musical genres such as 90s and oldies.
Kategorier:&nbsp
Adult Contemporary, Classic Hits, 90s
Frekvenser Totally Radio 90s
Adelaide: Online
Brisbane: Online
Canberra: Online
Darwin: Online
Gold Coast: Online
Hobart: Online
Melbourne: Online
Perth: Online
Sydney: Online
Se mer
Topp Sanger
Siste 7 dager:
1. Tori Amos - Cornflake Girl
2. Deee-Lite - Groove Is In the Heart
3. Crash Test Dummies - Mmm Mmm Mmm Mmm
4. Sheryl Crow - Everyday Is a Winding Road
5. Merril Bainbridge - Mouth
6. Arrested Development - People Everyday
7. Wilson Phillips - Hold On
8. MC Hammer - U Can't Touch This
9. Elton John - Sacrifice
10. No Doubt - Don't Speak
Siste 30 dager:
1. TLC - No Scrubs
2. The Rembrandts - I'll Be There for You
3. Deborah Conway - Its Only the Beginning
4. Sugar Ray - Every Morning
5. David Guetta & Madonna - Ray of Light
6. Tori Amos - Cornflake Girl
7. Peter Andre - Mysterious Girl
8. Jamiroquai - Canned Heat
9. Deee-Lite - Groove Is In the Heart
10. Jimmy Barnes - Lover Lover
Kontakt
Sosiale nettverk
Del på
Kommentarer